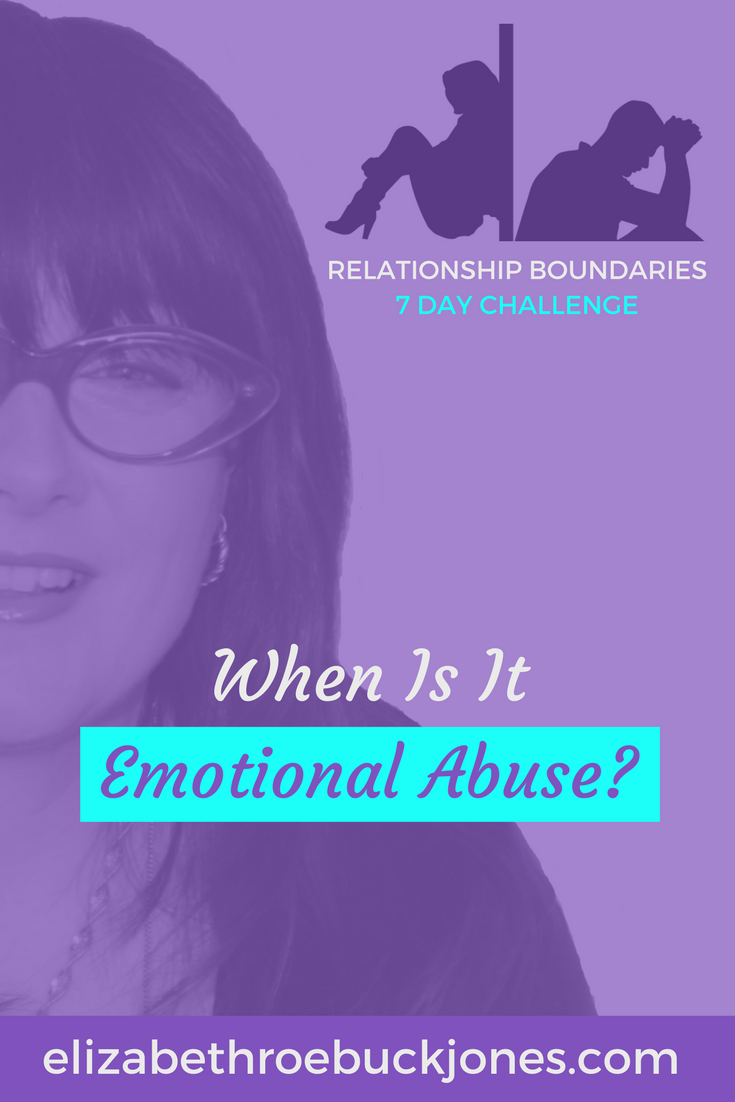 When Is It Emotional Abuse?
Are you struggling to name your boundaries with your partner?
This guide will help you understand why emotional abuse can be so confusing.
There are indicators you can learn that will help you understand what is and is not OK in your relationship.
This guide will help you clear your confusion overcome #BoundaryBlocks and take back your power in your relationship.
What is emotional abuse?
Emotional abuse is emotional rather than physical. It can include anything from subtle constant criticism , intimidation, manipulation, being impossible to please to overt verbal put downs and abuse.
Did you know that the true extent of violence against women goes unreported. Statistics measuring reported emotional abuse indicate women were more likely to have experienced emotional abuse by a partner than men, with one in four (25%) women and one in seven (14%) men having experienced emotional abuse by a partner since the age of 15 (2.1 million women and 1.2 million men) in Australia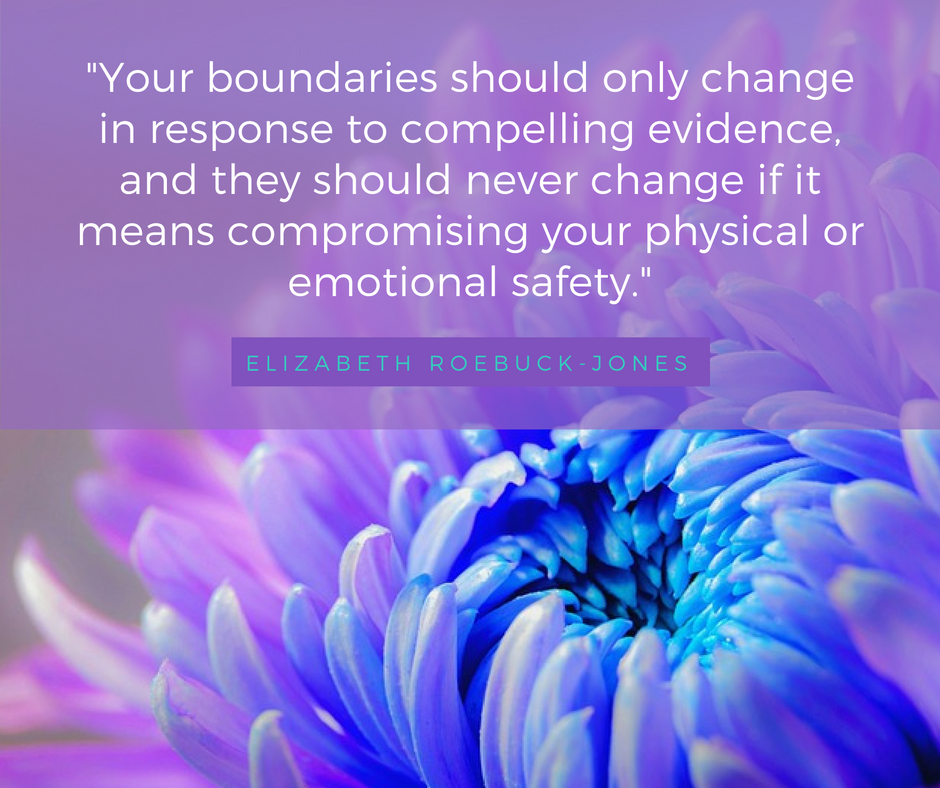 [bctt tweet="Understanding emotional abuse in your relationship is the first step to keeping yourself safe " username="eroebuckjones"]
WHEN IS IT EMOTIONAL ABUSE?
In this article I will teach you step by step how to recognise emotional abuse in your relationship. We will cover:
Why is emotional abuse hard to recognise? 
The characteristics of abusive partners. 
How to know if you are being abused. 
Types of emotional abuse.
How to reclaim your power. 

Free

course on relationship boundaries and a gift.

It starts slowly –.

Its only after he knows he has got you hooked into the relationship that he starts the abuse to control you, destroy your confidence and keep you powerless in the relationship. Common patterns when the abuse starts are after the engagement, wedding or first child.

You think it's your fault –

You partner may blame you and this forms part of the abuse. If everything is always your fault if will destroy your confidence and make you try harder to make the relationship work.

The pattern is familiar –

If you have had past relationships or family patterns that are similar if can make the abuse feel normal even though it is toxic and so harder to recognise.

But he is so loving –

Your relationship may have a pattern of makeup and breakup. The good times can be so good that you minimise the bad times.

Did it happen? –

If the abuse happens in private and your partner denies it and or tells you that you are crazy it can cause you to doubt yourself.
Here are some links for further reading
LINK Reach Out Australia What Is Emotional Abuse
LINK White Ribbon Australia Emotional Abuse
LINK US Department of Health And Human Services Emotional And Verbal Abuse

Partners who want to manage their fear of loss of control and of the relationship will manage their fear by controlling and dominating you are emotionally abusive. They use mind games and or verbal abuse to control you and stop themselves from feeling our of control. Signs of this can be selfishness, lack of empathy or extreme jealousy. You partner may try to take you hostage by isolating you from friends and family to control you. You may experience your partner as loving and romantic one minute and silent and angry the next.

DOMESTIC VIOLENCE RESOURCE CENTRE OF VICTORIA 
QUIZ – HOW TO KNOW IF YOU ARE BEING ABUSE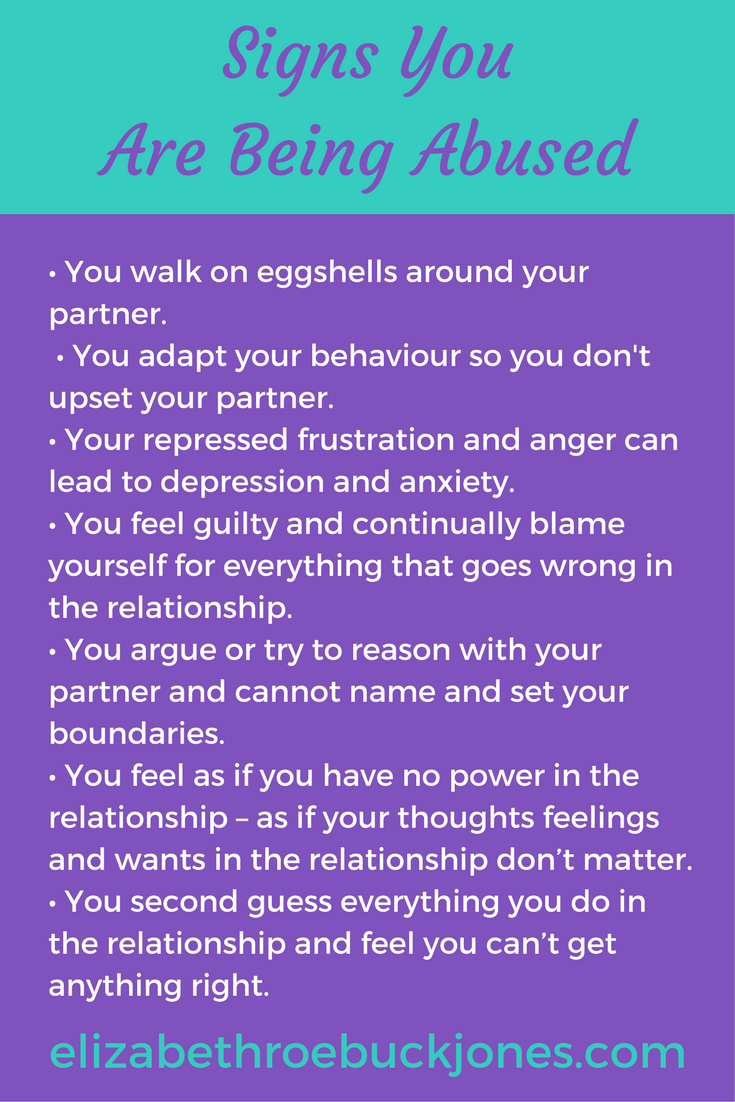 If you are reading this article and wondering if your relationship is abusive – know that it probably is. You are beginning to listen to your inner voice you are taking the first steps to reclaiming your power.
Emotional abuse is speech that is:
demeaning

controlling

punishing

withholding
of you.
It can include:
withholding communication and support or money

controlling who you see and where you go and who you talk to.
Verbal abuse is the most common form of emotional abuse. Nasty words may be said in a loving voice or may be indirect or concealed as a joke. Sarcasm and teasing that is hurtful is abusive.
Verbal abuse such as criticising, lying, name calling, judging, threatening and blaming is easy to recognise. It is when the abuse is concealed with a smile and kindness or labeled as helping that is is hard to detect.

To reclaim your power you need to understand why your partner is abusing you. The abuse is designed to destroy your confidence so you wont leave, challenge the relationship or reach out to others for support.
You become most confused and disempowered when you believe your partner is fair and reasonable. You fall into the trap of responding in detail to your partners abuse in a rational way. This empowers your partner to derail the argument and distract you from what is important. The conversation goes around and around in a circle of abuse and your partner holds the position of power
To take back your power you need to protect yourself from being caught in the detail
Name your boundary with confidence

When your partner tries to change the subject say "Yes I know that is important…but" and restate your boundary.

If your partner is abusive in response be clear and call a boundary. "Do not speak to me that way" and again call your boundary.

If your partner refuses to be reasonable and will not respect your boundary this gives you very important information about your partner and the relationship.
Be mindful that when you name your boundary this will increase your partners anxiety about the relationship. If you feel at all unsure or unsafe always choose safety first before trying to win an argument.
[bctt tweet="TWEET – we know that women are more likely to be harmed or killed by their partner when they leave their relationship than at any other time. " username="eroebuckjones"]
For assistance to plan and safely exit your relationship please read the following link.

If you are struggling to name your boundaries in your relationship join my FREE Relationship Boundaries Challenge – Details are below
Big Love
Elizabeth R-J
GRAB YOUR FREE COPY OF THE
10 CORE RELATIONSHIP BOUNDARIES EBOOK
Stop saying yes when you want to say no in your relationship download your FREE COPY of 10 Core Relationship Boundaries CLICK HERE This FREE EBOOK will help you cut though the overwhelm so you can be clear about who you are, what you want and who you want to spend your life with.
AND…….REMEMBER TO SIGN UP FOR MY FREE FACEBOOK GROUP
If you want to hang out with me and thousands of other wise women in our supportive community, make sure to CLICK HERE TO JOIN MY FREE FACEBOOK GROUP

GET ON THE WAITING LIST FOR THE
FREE

RELATIONSHIP BOUNDARIES CHALLENGE

CLICK HERE to join the wait list for this FREE 7 Day Challenge that runs in my FACEBOOK GROUP
Did you enjoy my blog post? If you would like to know more about my writing including freebies and updates regarding my soon to be released book: Stop Kissing Toads – Pucker up and find your handsome prince