30 Minute Psychic Tarot Card Reading
Not sure what's going on in your relationship? Want clarity and certainty? If you are having trouble communicating with your partner, you are struggling to meet the right kind of guy or you wish your partner would hear and respect you, this is the reading for you.
Get clear meaningful relationship advice. My connection with spirit and knowledge from 13 years working as a couple and relationship counsellor will give you the insight you need.  I will speak openly about the messages I receive from spirit through the Tarot cards.
As you know we all have free will in a reading and I never want to take your power away from you.  So this reading wont be about predicting your future Prince Charming – but it will give you answers, insights and ways to move forward in your life dating and relationships.
PRICE $67 AUD
60 Minute Psychic Tarot Card Reading
This reading follows the same format as a 30 minute reading except that there is more time to talk to me about your specific situation.
I will have deeper longer straight forward chat chat with you where we can dig deeper into the messages I receive from Spirit. This reading is perfect when your relationship issues are complex and you know you will need some deeper guidance. I will give you clear direction on what to do next, real insight from spirit as well as the benefit of my 13 years experience as a former psychologist and relationships therapist.
PRICE $110 AUD
How Readings Happen
I have worked as a psychologist and relationships therapist for 13 years. So I have the ability, not just to connect with spirit on a deeper level but I also have the knowledge to give your clear guidance about what is going on in your relationship. I can help you set boundaries and develop strategies to help you keep yourself emotionally, psychically and psychologically safe moving forward in your relationship.
Readings happen via zoom (Video conferencing program on your computer). You can have a reading from the comfort of your own home – live – in your time zone. The link takes you directly to my calendar where you enter your time zone and all my Australian appointment times convert – so easy!
Get zoom HERE it's free! (I pay for the software and I promise no 'rubbish' will download onto your computer)
An audio recoding and photograph of your card spread will be emailed to you after your reading.
WHAT YOU NEED TO KNOW – Elizabeth's psychic talent.
My reading style is to ask for guidance from spirit. I do not do future predictions of whether you will win the lottery or if Prince Charming is going to sweep you off your feet next week. I do not predict pregnancies look for lost animals counteract hexes or any other forms of black magic. My clairvoyance skill is in psychometry which means that I read the energy of people and objects. I have been doing this in my my sessions with clients, when I worked as a psychologist, for over 13 years.  But I couldn't be open about it until now.
In my client sessions I use the Tarot and guidance from spirit to dig deep within you, those around you and your relationship. Using my clairvoyant abilities I will get to the very heart of what it is you need to know and will use my counselling skills and experience to give you clear guidance. If I receive additional messages from spirit I will communicate these with you.  However, the aim of a reading with me is to have clear direction and action steps you can take to create positive change in your life.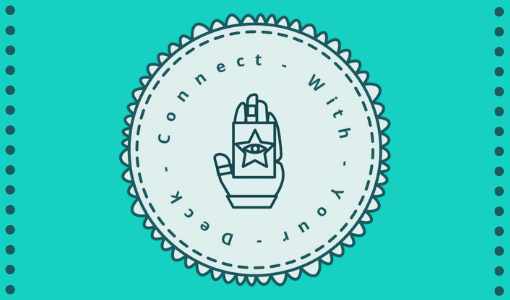 COPYRIGHT @ ELIZABETH ROEBUCK-JONES 2019 ALL RIGHTS RESERVED