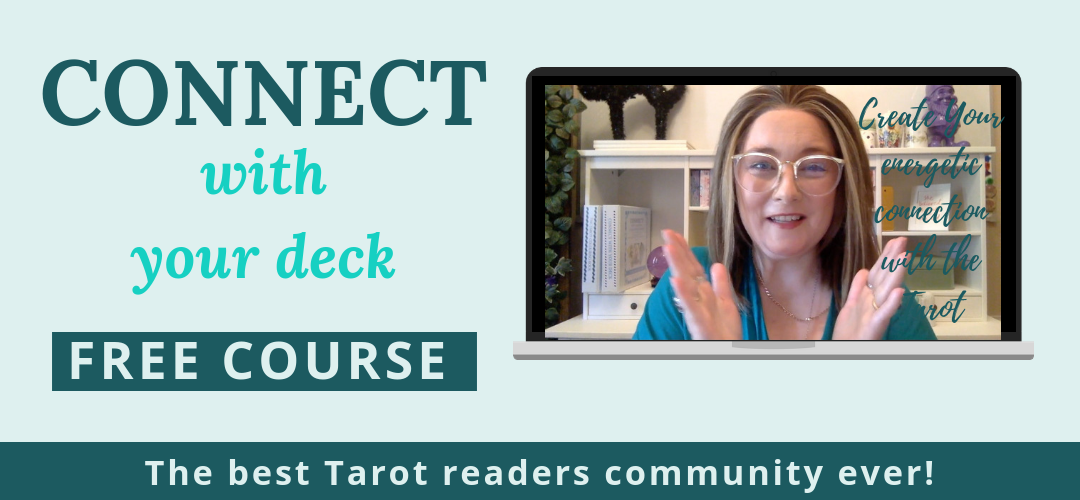 Practical activities, videos, course notes, community support suitable for novice
and experienced Tarot readers.
More than just an online
FREE

Course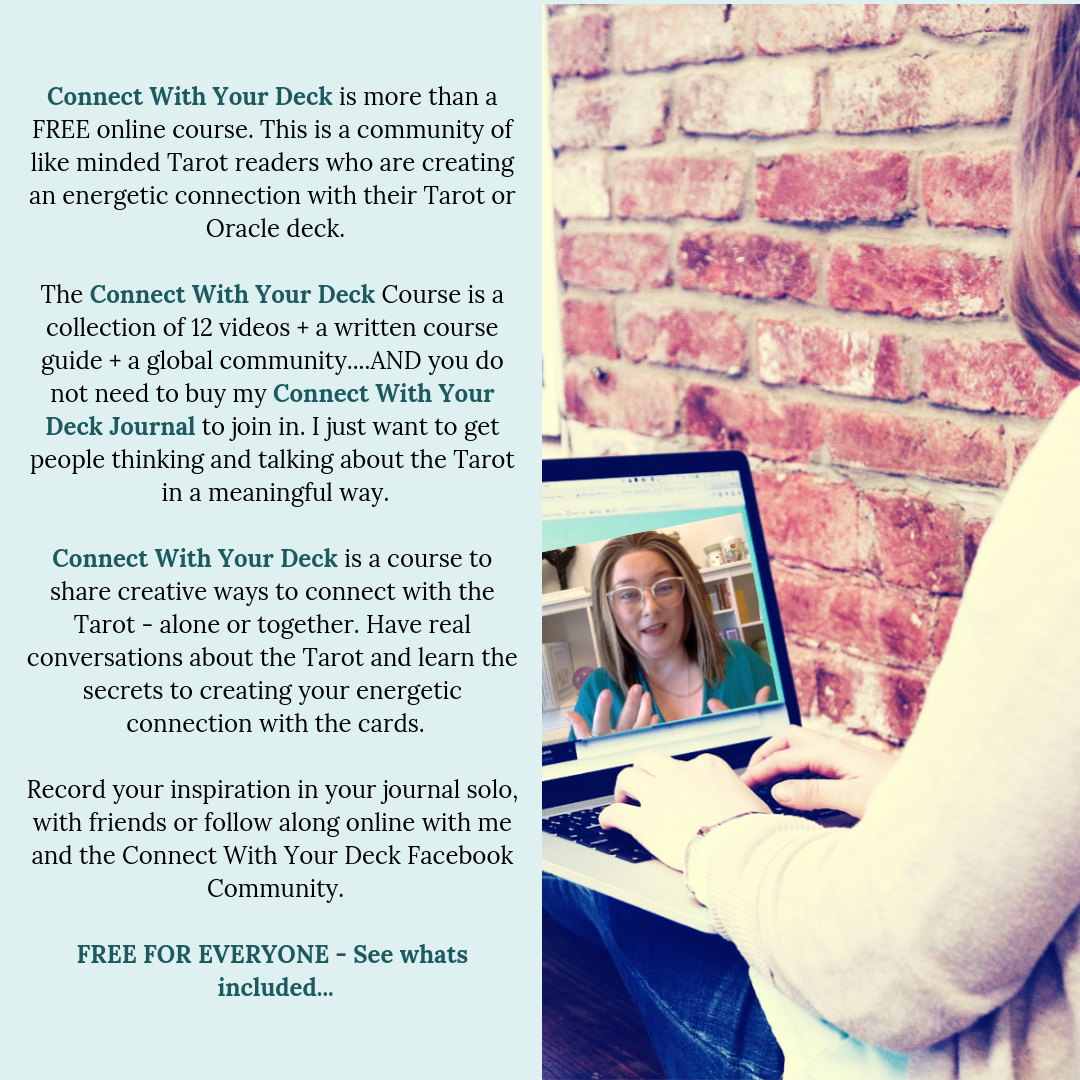 FREE COURSE

This 12 week self paced course will help you build your spiritual connection with YOUR Tarot or Oracle deck. 
START ANY TIME
Join our supportive online Facebook community  AND bring your deck to the course (tarot or oracle) that you LOVE 
12 Week Self Paced Course
Week 1 – Create a spiritual altar.
Week 2 – Cleanser your deck.
Week 3 – Charge your deck.
Week 4 – Carry your deck.
Week 5 – Start a journal.
Week 6 – Interview your deck.
Week 7 – Find the cards you connect with.
Week 8 – Calculate your birth card
Week 9 – Find the intent of your deck
Week 10 – Sleep with a card
Week 11 – Connect every day
Week 12 – Reflective journal questions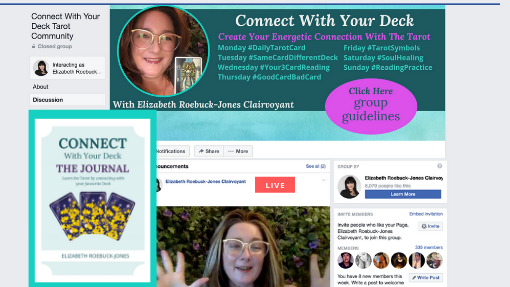 A Global Course Community
This is more than just a FREE course this is a community of spiritual people who want to use the Tarot and Oracle for a deeper connection with the world. This is a place for people who want to have a conversation about the Tarot and what spiritually works for them.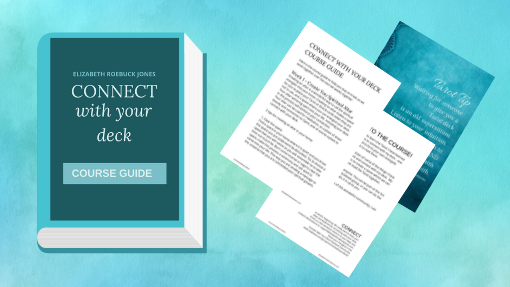 Free Course Guide
This gorgeous printable Course Guide breaks down the course content so you can plan your time. The guide includes activities for each week and journal prompts. Whether you follow along in the online community or do the course solo this is your journal to enjoy.
Want to start now?
Click the button below and you will be sent all the details to get started on the course right now