Do you have a relationship question you are struggling with?
ASK ELIZABETH
Fill out the contact form below to ask your question,  The form keeps you anonymous
– do not reveal your identity.
Join Elizabeth's Facebook Group Relationships and Dating Advice for Women CLICK HERE and join the group livestream on Wednesday 11:00AM Australian Eastern Standard Time Melbourne to listen to your answer.
DON'T WORRY YOUR QUESTION WILL ARRIVE SAFELY IN ELIZABETH'S INBOX

Common Questions
I can't make it to the group at 11:00Am AEST Melbourne what can I do?
Don't worry the Facebook LIVESTREAM stays in the Facebook Group.  Just go to the group homepage CLICK HERE In the left hand menu you will see an option VIDEOS – click there and you will see all the LIVESTREAMS in order and you can watch the replay.  Here is the group video link if you cannot find it CLICK HERE  
How will I know when you have answered my question?
Elizabeth answers questions in the oder she receives them.  Please allow at least 7 to 14 days for her to answer your question.  If you go to the videos section of our Facebook Group Relationships and Dating Advice for Women CLICK HERE you will be able to see Elizabeth's latest Ask Elizabeth LIVESTREAM answer.
Is this a free service?
Yes Elizabeth provides FREE relationship guidance for all of the members of her group Relationships and Dating Advice for Women.  Elizabeth will ask you on the Thank You page after you have submitted your question if you would like to join her newsletter list.  This is totally separate to your question which is obligation free.  It is your choice if you wish to join.
What happens to my question?
Elizabeth makes every effort to conceal your identity (even if you don't).  Your Facebook LIVESTREAM and Elizabeth's notes are used as educational materials and uploaded to Elizabeth's blog.
The following are examples of Ask Elizabeth Questions.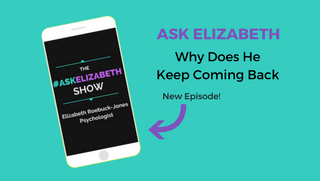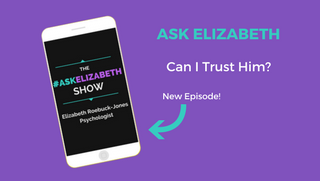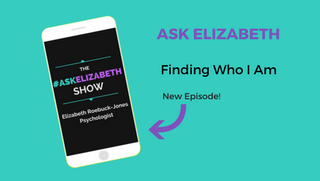 SPECIAL NOTE
Please remember that social media is a public space.  Every effort is made to conceal your identity when answering questions however we cannot guarantee your anonymity.  If you feel uncomfortable with submitting your question via the Ask Page you can work more closely with Elizabeth in her Membership site and Secret Facebook group. CLICK HERE for more details.