Do you have a relationship question you are struggling with?
ASK ELIZABETH –
FREE
Fill out the contact form below to ask your question,  The form keeps you anonymous
– do not reveal your identity.
Join Elizabeth's Facebook Group Relationships and Dating Advice for Women CLICK HERE and join the group livestream on Wednesday 11:00AM Australian Eastern Standard Time Melbourne to listen to your answer. Because of high demand it takes Elizabeth approximately 2 – 3 weeks to answer your question.
To ensure you do not miss your question follow the link below to subscribe to ASK Elizabeth Newsletter.  Elizabeth will send you the link to the current Ask Elizabeth question every week so you can find it in the Facebook newsfeed.
DON'T MISS YOUR QUESTION – CLICK THE LINK BELOW
ASK ELIZABETH YOUR QUESTION BELOW
DON'T WORRY YOUR QUESTION WILL ARRIVE SAFELY IN ELIZABETH'S INBOX  – YOU DO NOT HAVE TO GIVE YOUR EMAIL ADDRESS

Common Questions
I can't make it to the group at 11:00Am AEST Melbourne what can I do?
Register for the Ask Elizabeth Newsletter – click HERE to register and Elizabeth will send you the recording.
How will I know when you have answered my question?
Elizabeth answers questions in the order she receives them.  Please allow at least 14 to 21 days for her to answer your question.  If you have registered for Ask Elizabeth newsletter an email will arrive in your inbox every week and you will know if it is your question because Elizabeth reads all questions before she answers them.  If you feel you would like to comment or ask questions on the livestream you can because the link in your email will take you directly to the livestream post.
What if I can't wait 2 – 3 weeks for you to answer my question?
You can book a FREE 30 minute 1:1 Discovery Session with Elizabeth. This discovery session will give you a chance to meet Elizabeth and have a chat in preparation for booking one on one counselling with her to ask your question directly. Elizabeth has appointments available so you can get in to see her more quickly.  To find out more click HERE
Is this a free service?
Yes Elizabeth provides FREE relationship guidance for all of the members of her group Relationships and Dating Advice for Women.  Elizabeth will ask you on the Thank You page after you have submitted your question if you would like to join her newsletter list.  This is totally separate to your question.  It is your choice if you wish to join, however if you want to be sure you do not miss Elizabeth's answer to your question joining will ensure the link is sent to you.
What happens to my question?
Elizabeth makes every effort to conceal your identity (even if you don't).  Your Facebook Ask Elizabeth LIVESTREAM and Elizabeth's notes are used as educational materials and uploaded to Elizabeth's blog. If you book a FREE confidential one on one discovery session all notes and content of your session is kept confidential – Discovery sessions are preparation for ongoing therapy and different to Ask Elizabeth questions.
The following are examples of Ask Elizabeth Questions.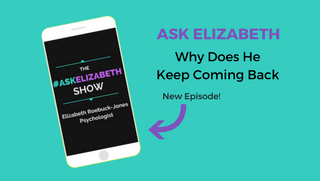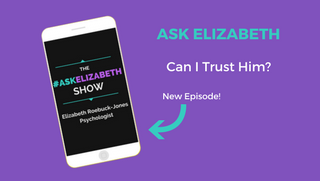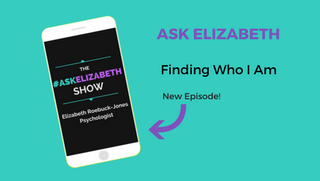 SPECIAL NOTE
Please remember that social media is a public space.  Every effort is made to conceal your identity when answering questions however we cannot guarantee your anonymity.  If you feel uncomfortable with submitting your question via the Ask Page you can work more closely with Elizabeth in her Membership site and Secret Facebook group. CLICK HERE for more details.