Start reading the Tarot your way.
If learning all 78 Tarot cards, by yourself, feels over whelming.
If you want to learn to connect with the Tarot in a personal, creative and intuitive way.
You are in the right place.
The membership academy is for you if:
You are wondering what the secret is –
How does everyone else read the tarot and you can't get past 0 The Fool card.
You want to get in touch with your psychic intuition –
You want to be able to recognise and control your gifts and use them to read the Tarot.
You've tried to read the 'little white book" in fact you've got shelves of books –
but you need help and support to start reading the Tarot.
START HERE – Introduction to the Academy and where to start.
ONLINE TAROT COLOURING PARTY – Connect with the card symbolism through adult colouring in.
INTRODUCTION TO THE TAROT – Learn the stories of the Major and Minor Arcana
STAR SCHOOL – Learn Astrology and it's connection to the Tarot.
FACEBOOK DAILT TAROT JOURNAL – Personally connect with the Tarot a card a day
TART READING PRACTICE – Practice intuitive reading and learn a variety of spreads.
What exactly is the Psychic Divas Academy?
The academy is a membership platform where you are supported every step of the way as you learn the tarot and develop your psychic intuitive abilities.
You will have access to
~ Membership content
~ Three monthly webinar/workshops
~ Twice Monthly Facebook Livestreams
~ Access to Elizabeth Roebuck-Jones your spiritual mentor who will answer questions about your psychic intuitive growth and Tarot reading.
~ An exclusive Facebook community of supportive women.
The Academy is open  – join us NOW and get immediate access!
Monthly Membership
$27 billed monthly
YEARLY Membership
$22 a month – $264 billed yearly
Here is what you will experience when you join the academy
Intuitive Tarot Reading – You will create you own personal connection with the cards so you can read using your own psychic intuition. You will learn to connect with and control your psychic intuition.
Tarot Education – You will learn about the history and traditional meanings of the cards in a way that makes the cards come alive. You will learn the Tarots connection with Astrology, Numerology, Crystals, Aromatherapy, Chakras, Colour Symbolism and Auras.
Tarot Reading Skills – You will learn different types of spreads and how to read a Tarot spread or create your own intuitive spread.
Tarot Reading Practice – Practice reading with real people and receive feedback and clarity.
Tarot Community – Be part of a community of wise women all learning and developing their psychic intuitive skills through Tarot. Feel safe and supported. Learn at any time from the comfort of your own home.
Freebies – As a member of the Psychic Divas Academy enjoy discounts and free tickets to events Elizabeth Roebuck-Jones runs outside of the academy.
I love helping other women connect with the Tarot in a way that is unique for them.
"I have been learning the Tarot for 2 months with Elizabeth…..it is fantastic. Ive had Tarot cards for 30 years but never could connect with them. Elizabeth has a really uplifting zany energy which makes the Tarot fun and super interesting…..loving it!!!!!!!!!" Suzi Meyers
I've experimented with Tarot, Runes, Reiki and some readings. Have been given messages, channelled, and astro travelled. Have never believed in my abilities and put it down to luck or coincidence. I am intuitive and an empath. Look at me go. Putting labels on my experiences. Elizabeth Roebuck-Jones provides a safe place to learn, practice and nurture your skills. One day I might have the courage to do readings outside the safety of this group. I certainly hope so.
Elizabeth is amazing… join. You won't regret it. Jacqui Stutt
Guarantee
There is no contract – Cancel at any time
There is no lock in contract, so you can leave the academy at any time. Due to the nature of intensive coaching and downloadable resources there are no refunds. If you commit to interacting in our Facebook community and complete the content you will learn to read the Tarot. Simply send an email to support@elizabethroebuckjones.com and request to leave the Psychic Divas Academy before your next billing cycle or you can stop your subscription on your membership dashboard in the academy website platform. You will have confirmation within 24/48 hours and best wishes as you continue on your journey.
Frequently Asked Questions
How do I access the content?
You'll get your own login & password when you join. Everything is instantly available, and the twice monthly workshops will be sorted into categories as they're created. There's plenty of fun built into the core content, and you know the support group will come with lots of understanding as we support you on your journey to reading the Tarot and mastering your psychic intuition along the way. 
What if I decide to leave?
I will be very sad to see you go, but you can leave at any time. Simply cancel your membership by shooting me an email at elizabeth@elizabethroebuckjones.com or you can cancel directly on the academy website platform.
Will the price go up?
For as long as you're a member, your price will never increase. Even when the price rises as inevitably it will – you will continue to be part of the academy at the price and pricing frequency you signed up at.
How long do I have to stay a member?
As long or short as you like. For as long as you feel you are getting the benefit of being part of the community.
Is it ready to go now?
When you join the Psychic Divas Academy you will have immediate access to the first learning modules and content will arrive on the platform daily and weekly for you to enjoy.
Which Tarot deck do you use?
We will be studying the Rider Waite Smith Deck as the structure of this deck form the basis of modern tarot decks. If you can read Rider Waite Smith you can read any Tarot deck.
Who is Elizabeth Roebuck-Jones Clairvoyant?
My name is Elizabeth Roebuck-Jones Clairvoyant and it took me a long time to find the courage to tell anyone about my psychic abilities. I have learned that the only way to be the best version of you is to be true to yourself and be in your integrity. As soon as I stepped away from being a Psychologist and followed my dream of reading the Tarot I created a life for myself doing what I love. Let me help you build you confidence and listen to your intuition through Tarot reading and psychic development.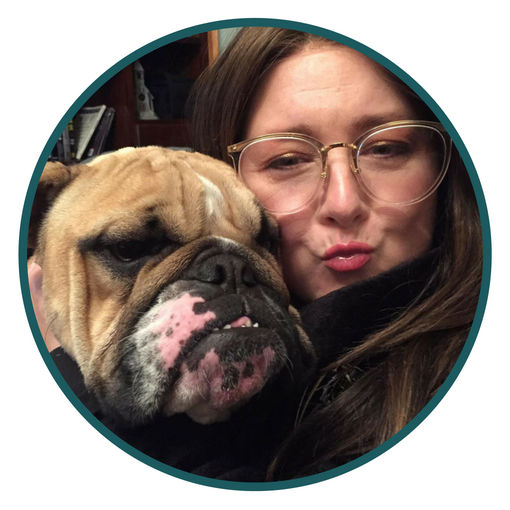 The Academy is open  – join us NOW and get immediate access!
Monthly Membership
$27 billed monthly
YEARLY Membership
$22 a month – $264 billed yearly